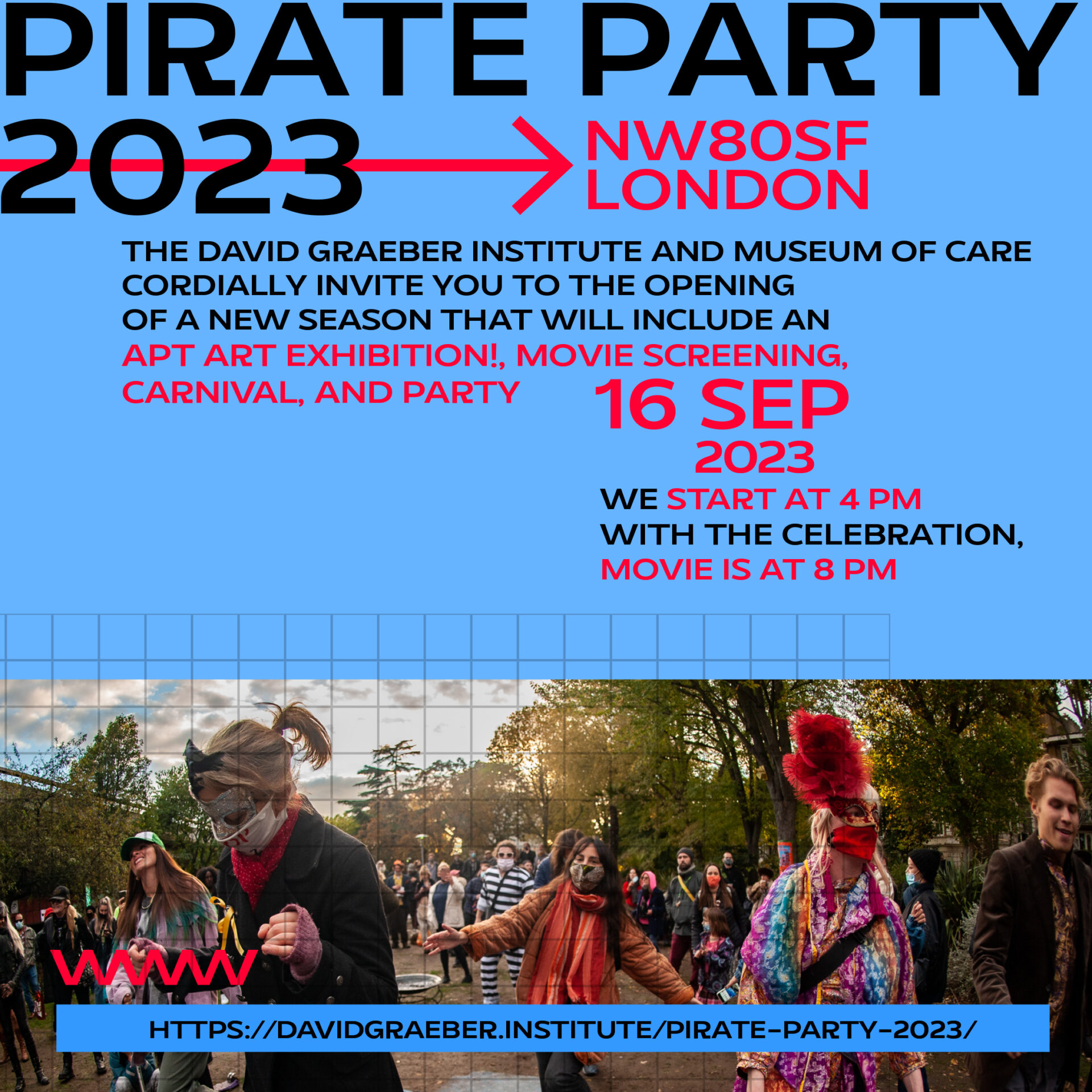 Pirate Carnival
August 12 / 2023
On September 16 at 5pm, we will gather to celebrate ten years of Rowley Way being recognized as an architectural landmark, along with the opening of the new season of work of the David Graeber Institute and Museum of Care!
As always, we start with a Carnival! This year it's tied in with the release of David Graeber's last posthumous book, Pirate Enlightenment.
The Carnival will culminate with a screening of David's much-loved space pirate movie, Serenity, by Joss Weadon.
On January 15, the day before the Carnival, artists and locals, children and adults, professionals and amateurs, will gather to create collaborative masks, costumes and posters.
Registration will be open soon.