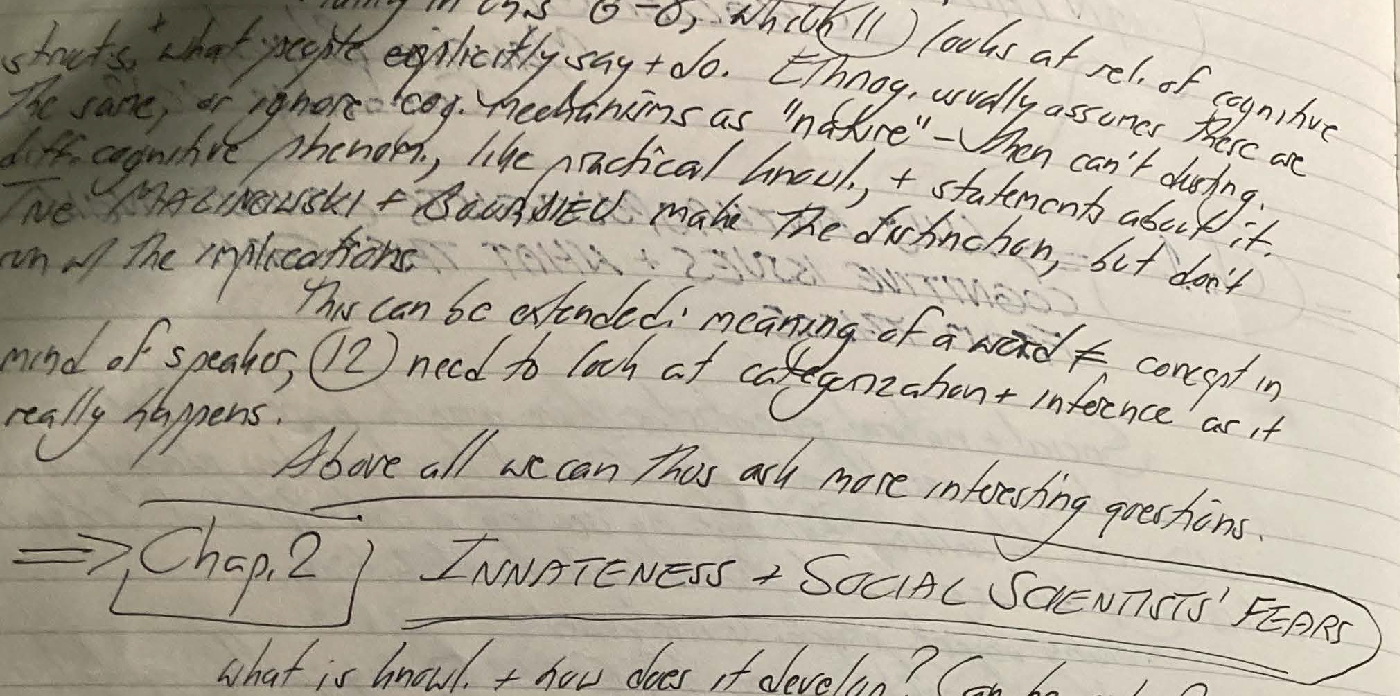 Work with us on developing the David Graeber Archive. Follow our open calls and get involved, and subscribe to our mailing list.
An e-version of David Graeber's archives will gradually begin to appear online. Some of the archives will be available to the public here, and some to researchers affiliated with our institute.
The first release of the Archive will relate to David Graeber's fieldwork in Madagascar.
One of the Institute's central missions is to collect the documents left by David Graeber and to build up an archive of his work. The aim of this collection is to contribute to current and future research.
Among the invaluable benefits of this collection are the hundreds of pages of original field notes from fieldwork conducted by David Graeber in Madagascar. He kept detailed and meticulous notes and compiled a great deal of primary historic information, including hand-drawn maps, kinship charts and land ownership tables. Much of this information is represented in both written and pictorial form and is written in English, Malagasy, or French.
We would like that the first part of the collection, 44 notebooks containing these notes, to be made available primarily to young Malagasy, South East Asia and African researchers.
We are in the process of talking to possible partners who can set up a framework for researchers to participate in this project.
The notebooks, which will be accessible online (at least initially), are currently being digitized. To convert handwriting into text, we are currently working with Swiss AI researchers who have developed OCR (optical character recognition) software.
David's personal website, davidgraeber.org, will continue to work on collecting, sorting, and publishing available online information related to David.
If you want to contribute to the David Graeber Institute, please email us or visit our open call page for volunteers and interns.