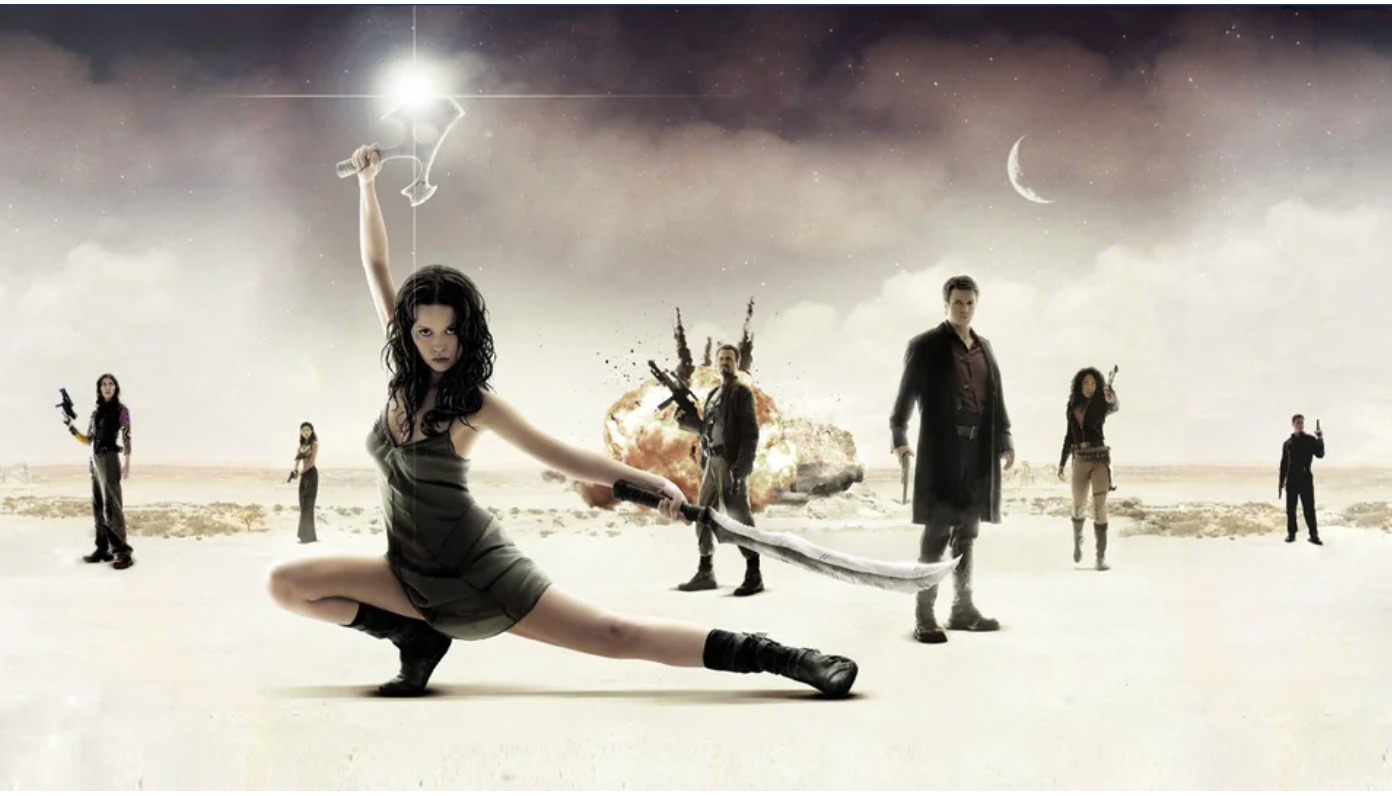 "Serenity" in DGI Cinema, London
July 24 / 2023
At the community center of our dear Rowley Way community, for the opening of the David Graeber Institute and Museum of Care's 2023-2024 season, we will be screening David Graeber's favorite film, Serenity, by Joss Whedon.
Сome and join us for the screening on September 16th at 8 pm.
Tickets are free and are on a first come – first served basis, but registration is required.
If you are not in London, please feel free to leave us a request stating in which city you would like to see this movie or other movies we will share with our friends.
Soon we will post here the David Graeber Institute Movie Theater program, which (just the way we like it!) will be devoted to pirates and science fiction.
We may be able to bring it to your town as well.