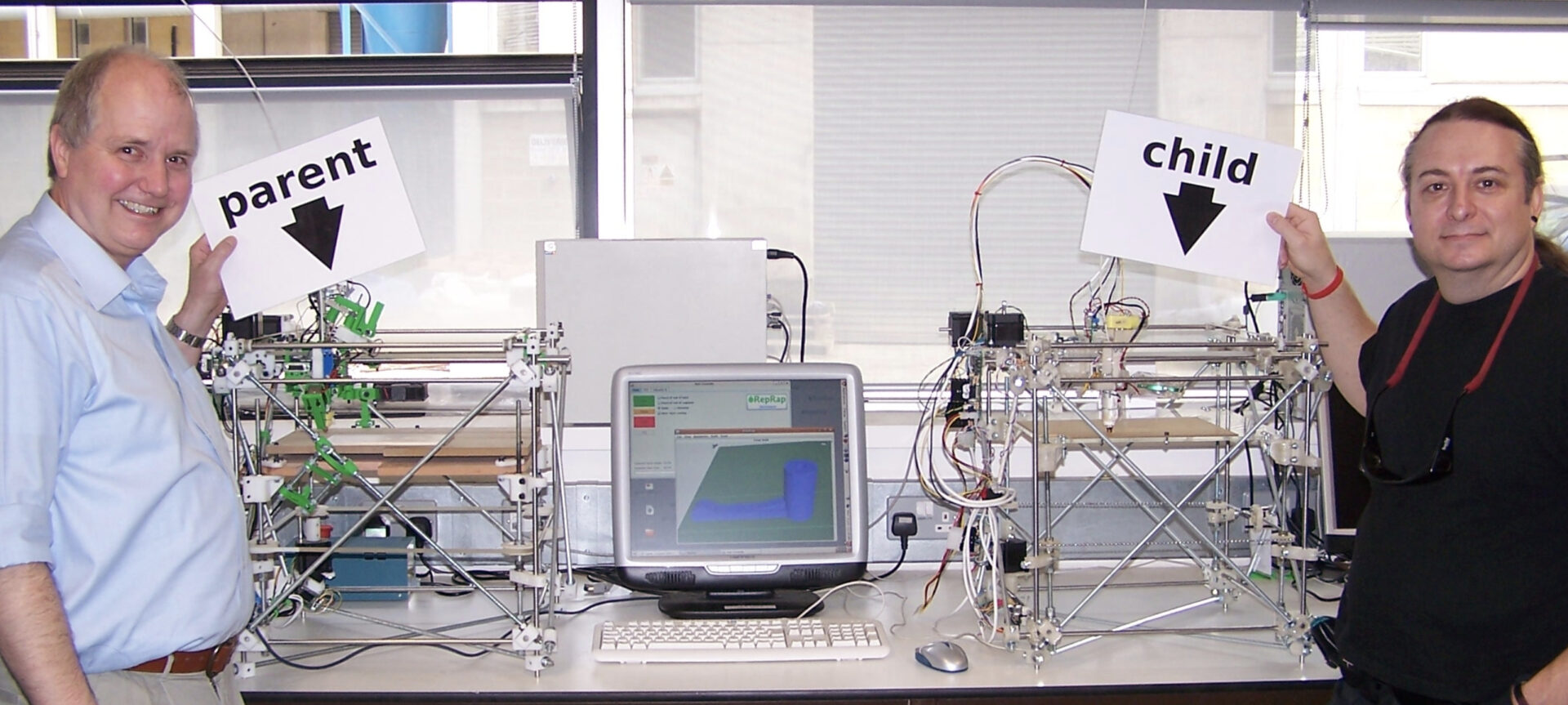 Adrian Bowyer about open-source self-replicating machines.
Event date: September 28 / 2023
How can we redistribute the means of production and create human-scale technologies under people's control?
Join a lecture by Adrian Bowyer, the pioneer of most 3D printers, at Rowley Way Estate's tenant hall.
For those in London, join us in person. If you're online, please register here.