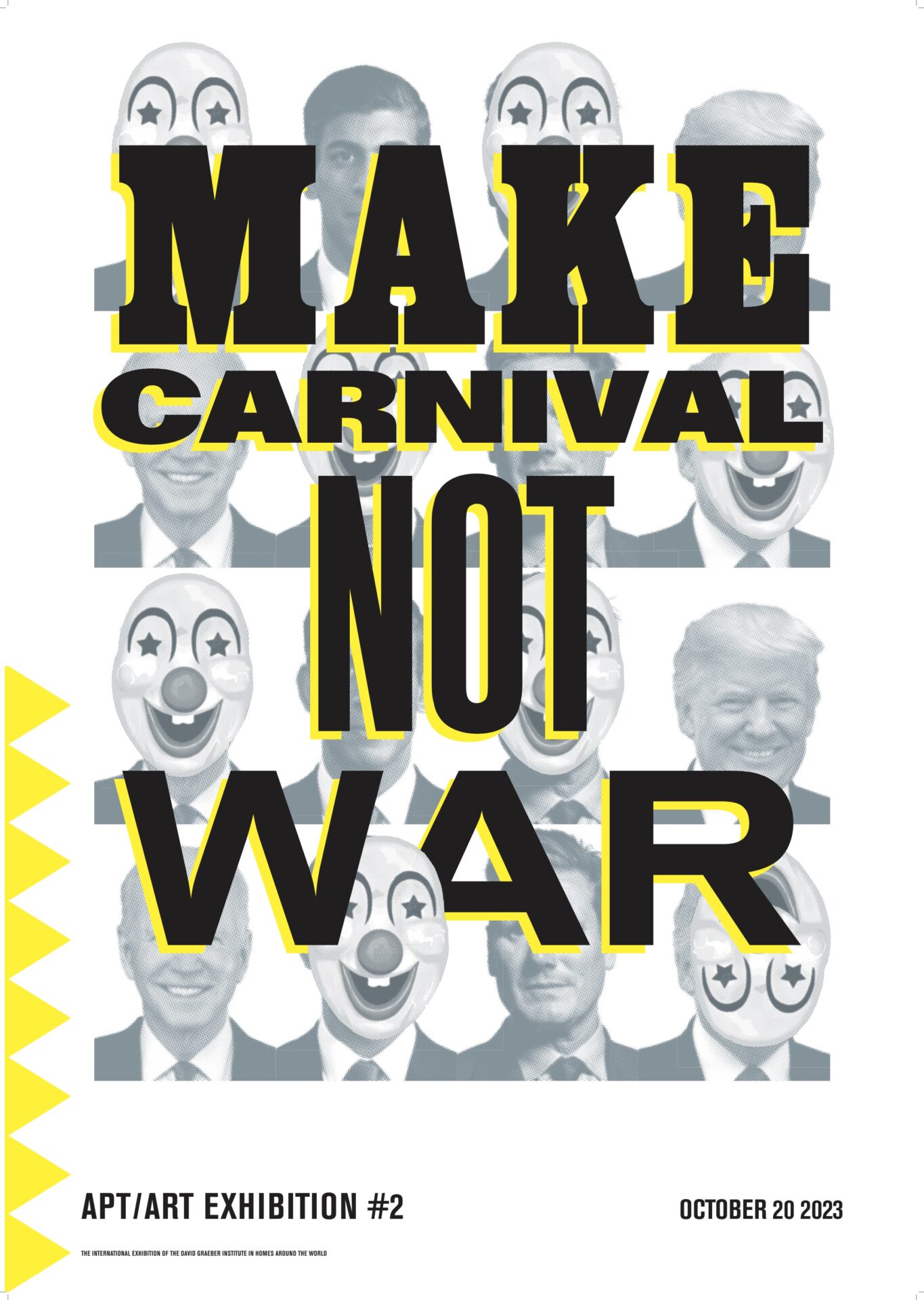 APTART exhibition on Carnival and War
Event date: October 20 / 2023
The second APTART exhibition explores the curious relationship between Carnival and War.
The world is moving so fast these days and catastrophically. For this reason, we felt that the classic form, which fixes art objects in a given space, would have missed the mark.
A dialogue exhibition, a work in progress that should stretch over several months, this exhibition is intended as a tool for collective discussion on what's happening in the world today.
Kick-off is scheduled for Friday, 20th October.
The new and first issue of DGI Magazine, which will focus on climate collapse, will be presented at one of these events.
The previous exhibition, organized by the Museum of Care and the Museum of Unrest and curated by Clive Russell (This Ain't Rock'n'Roll) and John Phillips (Paddington Printshop), explored '50 Years of Protest Posters in the UK.'