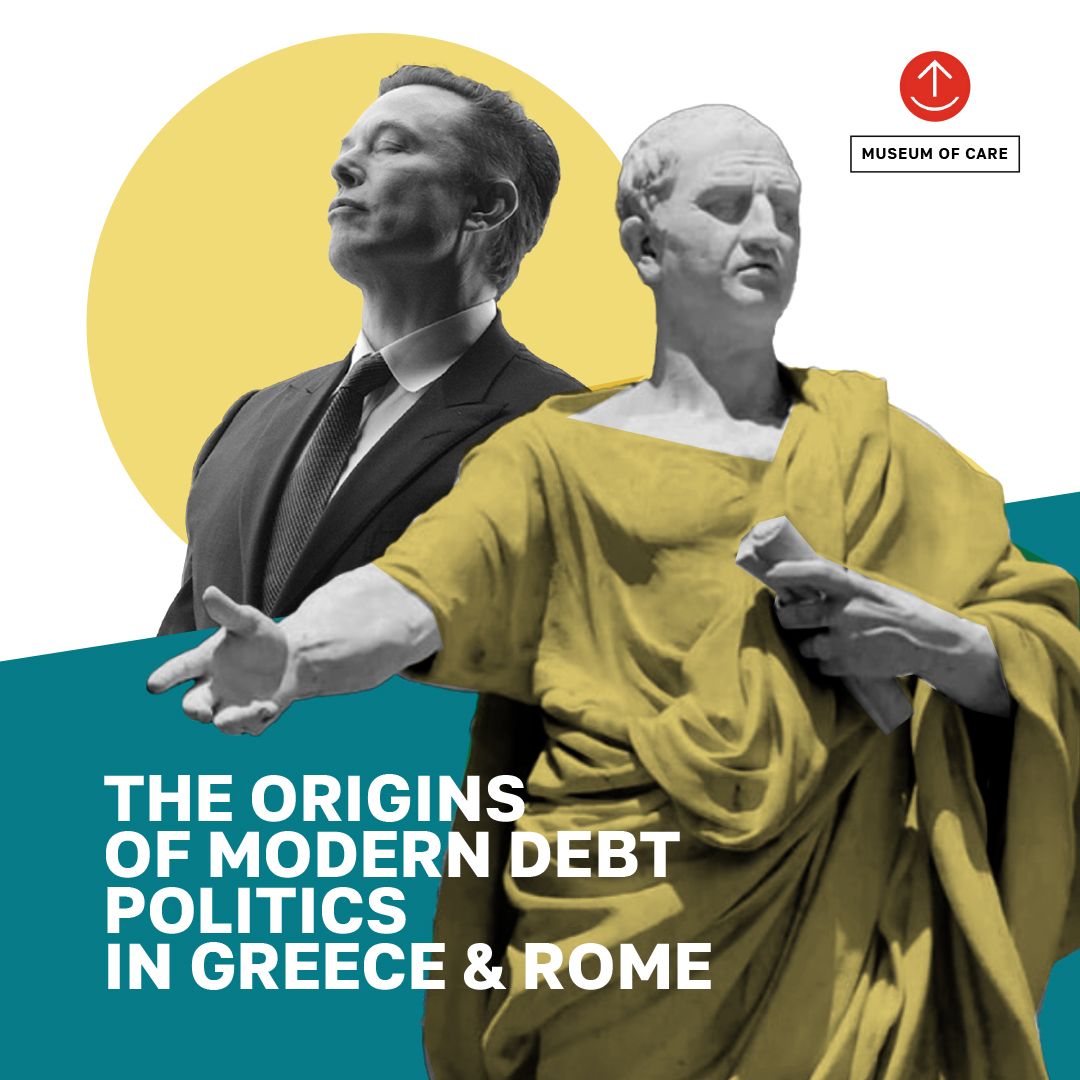 "The Collapse of the Antiquity" by Michael Hudson. Reading group part 2
Event date: October 5 / 2023
In the second session we take a look how debt crises arose in Sparta and try to apply David Graeber's framework from Debt – The first 5000 years (mainly chapter 5 and chapter 9 – if anybody wants to check their notes).
Suggested reading is the summery doc:
https://docs.google.com/document/d/1BrkeryoR_-gqstFs0WlIBhAFj3pzPwocS4HZBEcGtFI/edit?usp=sharing
Suggested further reading are chapters two and three.
The goal is to have a lively discussion – bring your favorite passage!
Even further reading materials and more are available in the "The Origins of Modern Debt Politics in Greece & Rome" room: https://museum.care/room/the-origins-of-modern-debt-politics-in-greece-and-rome-reading-michael-hudson-s-the-collapse-of-antiquity/
05 October, 2023 20:00 London time
Register here: https://us02web.zoom.us/meeting/register/tZcldOGqrjopE9OaIvfXbsKEJMQ96KKsN9OS